Ronold S. Backes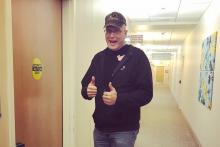 Ronold joined Local 48 in August 1994.
A service will be held on Tuesday, September 11th at 10 AM at Open Door Babtist Church, 27710 SE Strebin Rd, Troutdale, Oregon.
Here is a link to his go fund me page as there is no official obituary posted yet.