IBEW 48 Gets National Attention with Innovative Drive Through Picnic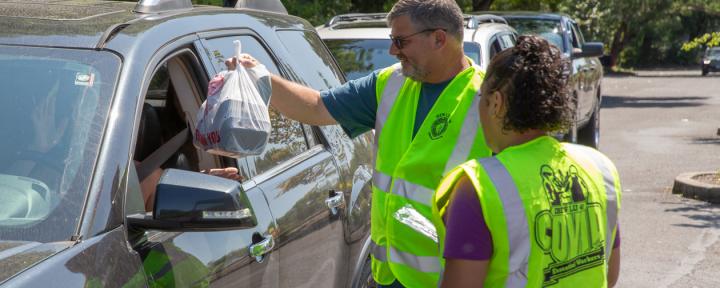 Enjoy the latest feature of our IBEW Local 48 in the national IBEW Media center.
We always appreciate the opportunity to share with other locals our culture of brotherhood and sisterhood as well as the great work we do in our community. Here is a teaser of what people had to say:
"... inspiration struck Powers: a way to have a celebration with little risk of spreading the virus.
She took her idea to the Executive Board and got a green light, along with a healthy budget — even if the support came with a dose of skepticism.
"Tracey is a good planner, but it was a big idea," said board member and journeyman wireman Kennitha Wade. "It was like listening to something in theory and wondering if it can be pulled off."
By all accounts, it was — and then some.
"It went flawlessly, and that's all due to Tracey," Business Manager Garth Bachman said. "It was pretty expensive, but it was worth it. Our membership loved it."
Powers nailed down every detail, from the catering and raffle, the stations and volunteers, the traffic pattern and a sign-up schedule with time slots assigned to members over the course of four hours on each Sunday."