Local 48 Stewards raised $2700 for RMHC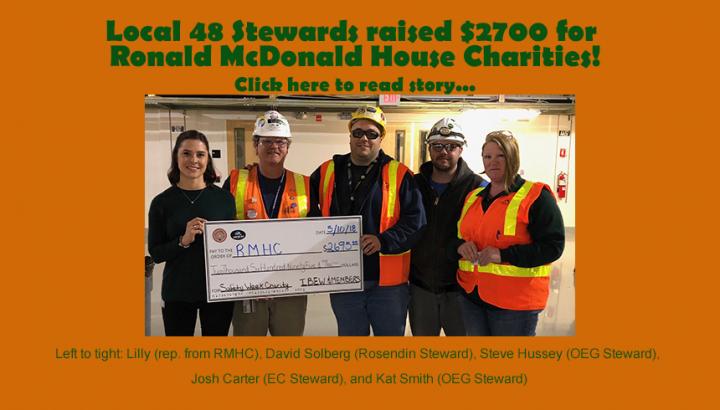 Every year Intel holds an event called safety week to emphasize the importance of safety in construction. They hold raffles and provide lunch for all the tradespeople working on site and it's a good time. As well as focusing on safety, a local charity is picked every year and funds are collected throughout the week and then donated. This year the charity that was selected was Ronald McDonald House Charities. RMHC provides housing for families of children that are undergoing extensive medical treatment, which allows families to stay together when they are going through these unfortunate situations.
This year our Local 48 Stewards were asked to participate and so they did! Thanks to our Brothers and Sisters of the IBEW and Local 48 we were able to collect over $2700 for RMHC (the check in the picture doesn't reflect the money that was still trickling in up until the last minute). This year IBEW members donated nearly four times the amount of money that was collected from the whole jobsite last year!