Sign Up for Our March Door Knocking Event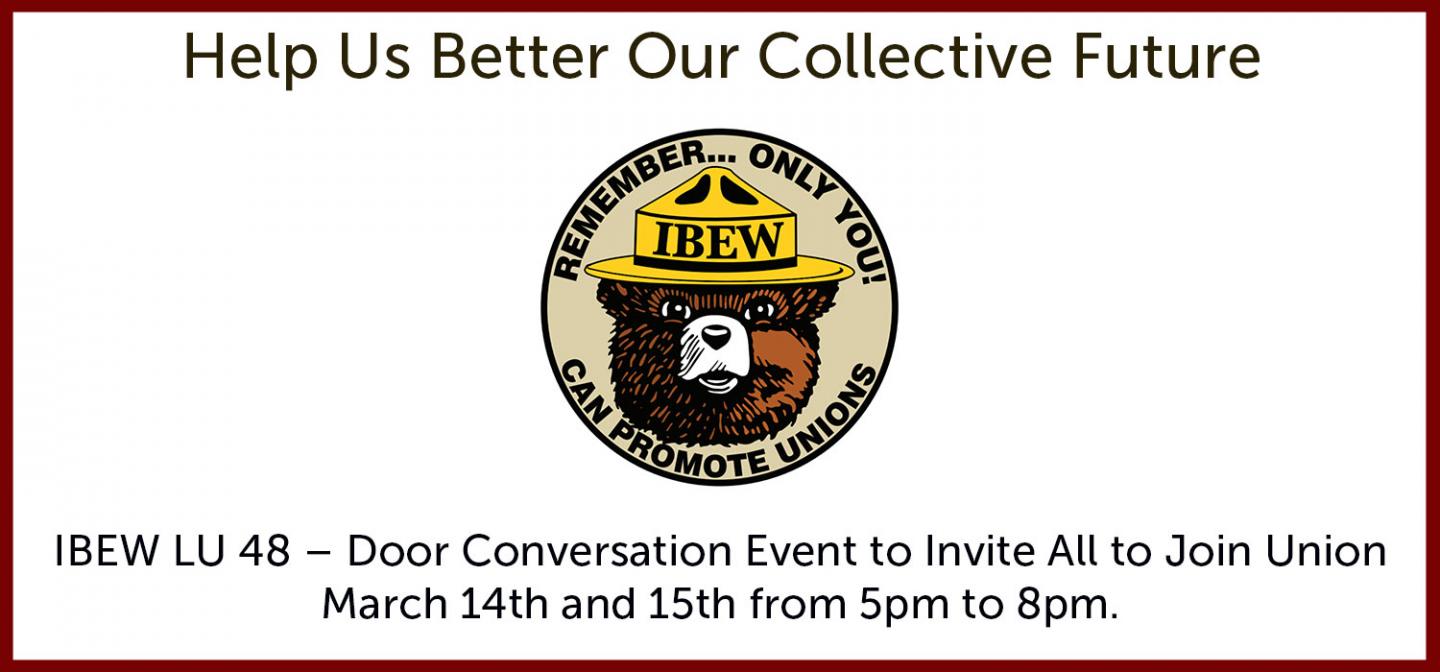 With every person who joins IBEW Local 48 we become stronger and better able to secure larger wages when we negotiate with our Contractors. The fact that Local 48 now represents over 50% of the Electricians in the area is why our raises have been really solid over the last 6 years. Every person who does not join, but uses us as leverage to get more money from their contractor, is a win for us too. Without a major percentage of the workforce you can only have so much of a gap between the Union and Non-Union Wage, and continue to be competitive and push the wages further up in the future.
We will be knocking on the doors of Non-Union Licensed Electricians who live in the area
You will be teamed up with an experienced person who is comfortable having conversations about the benefits of being part of the IBEW
We will provide a handout for future members that will go deeper and also as a leave-behind if they are not home
PLEASE FILL OUT THE FORM BELOW
$2500 Raffle Prizes
Each night you attend the Blitz you will receive a raffle ticket. Tickets will be drawn on the second night or at a Union Meeting. You will not have to be present at the drawing to win.
$250 Bounty Program
Your name will be attached to the 8-12 doors you knocked on that night for the next 6 months after the Blitz. For each person who joins during that 6-month window you will receive $250 for your help in securing Local 48 that conversation opener.
Challenge Coin
These coins will only be available to those that attend a Blitz night. The front of the coin will be the "Remember Only You Can Promote Unions" image at the top.
Food and Drinks
Before you head out we will have some snack foods available at the take-off locations. Afterwards, we
will be providing dinner and up to 2 alcoholic beverages per person.
Have questions? Contact Matt Smyth Call/Text 503-875-0164 or Email matt@ibew48.com