IT Resources
If you are having problems logging in verify you are logging into the correct website. There are two separate website accounts you may maintain with Local 48 depending on your desired usage. Each website has a different purpose and a unique login. 


Local IBEW 48 - Electricians Union Member Resources
At www.ibew48.com provides access to Local 48 members to view additional content that is not offered to non-members or the general public such as Bylaws & Agreements. The Login area for MEMBER RESOURCES looks like this: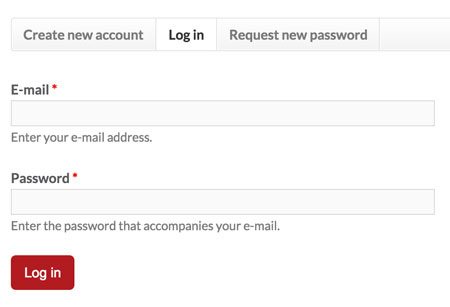 If you are having problems with your username or password for this website, first be certain you are using the Member Resources login then use the Request New Password link. 
IBEW On-Line Dispatch and Dues
Provides access to dispatch, dues or changing your contact information with Local 48.  It looks like this:


Click on Log In to access the website. At the Sign In page use the Forgot User name/Password link below the Sign-in box.

Complete the registration information to retrieve your username and password. (Note: Always enter the number 48 in the Local box).
If you continue to have problems accessing either website, call at (503) 256-4848   7:30am - 4:00pm business days.