General Journey Level & Limited Energy Tech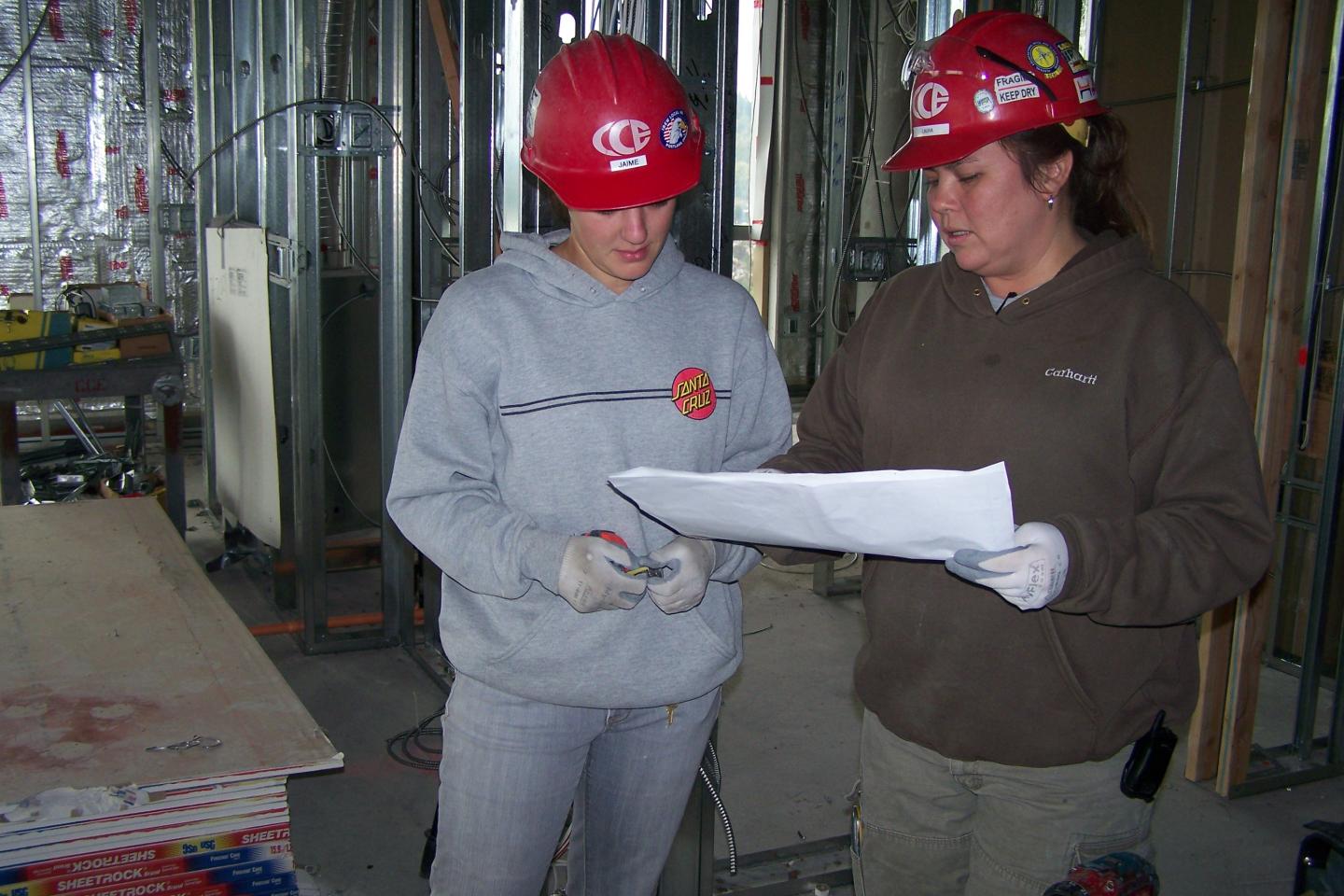 Journey Level Electricians Needed - Click here to be contacted by an Organizer
IBEW Local 48 has been around for over a century. Generally, most journey level electricians and techs have heard of the IBEW and approximately half have chosen to become members. The rest of the electrical workforce has either not gotten the information they need to make a fair decision regarding membership or they have an ideological opposition of some sort. Either way, we are glad you are here to learn more. By standing together, we establish a bottom-line cost for the labor investments we make in the highly-profitable electrical contracting industry. The best part is that we don't stand opposite our electrical contractors, we stand side-by-side and sign our agreements as partners. Please read on to learn more about how our organization can benefit you and your family. 
Benefits of Becoming an IBEW Journey Level Electrician Member
A minimum of prevailing wage on every job you do.  
Our contractors respect our abilities and recognize the value of a predictable, skilled electrical workforce. They are willing to show that respect by working with us to determine what the power in our hands is worth in wages and benefits. The skill and professionalism we approach our trade with gives signatory contractors confidence that they can pay us the best wages and benefits in the industry on every job and still turn a profit. Our contractors never use our wage as a bargaining tool to get work. Since we do most of the work in this area, our wage is considered "prevailing", so when a non-union contractor "rewards" a worker with a public job and the federally-required prevailing wage, that worker is already benefiting from the IBEW without even being a member. Why not get "rewarded" for every hour you work instead of only the ones your taxes help pay for?
Full-Family Healthcare provided, regardless of family size, at no cost to you.  
Our contractors pay into a health-care trust on your behalf for every hour that you work. The amount that they pay funds not only your current healthcare, but also your healthcare if you retire before Medicare eligibility begins. The employer contributions can also build a reserve account to pay for your insurance if you are ever unemployed. There are three plans available and you will most likely be able to continue with your current care providers. If you are in a position that you need continuous coverage while you make the switch to the IBEW, we suggest saving enough money to pay two full months of your current benefit plan (Employer contribution + Employee contribution + 2%) so that you can use your  construction workers, it is crucial that we are able to meet the needs of the industry while ensuring our own survival when the need is not so great. Since our contracts are structured with the understanding that some electricians and techs may experience unemployment, we are able to maintain a referral list of qualified workers for you to call up with relatively little notice. Our members understand that employers are under a lot of pressure and keeping employees busy during slow times shouldn't add to that pressure. Our dispatch system is set up so that you get exactly who you need, when you need them. You can grow or contract your labor force on your terms. rights under federal law (COBRA) to fill the gap while you wait for your IBEW benefits to kick in.
The contracts we negotiate encourage responsibility and individual accountability
Our diversified retirement plans do not rely solely on the performance of the stock market and they are entirely employer funded with no employee match required. Maybe you haven't even looked into retirement planning because you assume that it just isn't a possibility. Our trade is difficult and dangerous. If we don't plan for retirement, we run the risk of losing our ability to provide for our family when our health deteriorates. Like it or not, we all deteriorate over time, regardless of how well we care for ourselves. Our pay package lets us decide how and when we ride off into the sunset.
Your dues and assessments create a community.  
We (the entire IBEW membership) are a collection of electrical professionals brought together to help each other in every aspect of our careers as well as many aspects not directly career-related. We each have a say in how our dues are used. Over the last century, we have voted to fund many invaluable resources that are available to all members. These include, but are not limited to: Full-pay for work-time lost due to jury duty participation; legal services from our staff attorney; picnics and family entertainment multiple times each year; access to the IBEW and United Workers Federal Credit union; a support structure for work-issues that you feel unable to resolve on your own (this is also available to non-members in many circumstances); community support and involvement; sick and needy assistance for difficult times; these and many more benefits are available for our community because we elect to fund them. Dues range from $0.66 to $1.94 per hour.
You earn Vacation Pay for every hour.  
We decided we wanted to negotiate for vacation pay many years back and NECA thought it was a good idea, but they didn't want one contractor on the hook for a specific employee's vacation because some of our members choose to work for multiple contractors in a year. We eventually came to the agreement that we would accept an increase in hourly wage and divert it into a savings account in our credit union called a "Vacation Account". The savings account is yours and you don't have to spend it on vacation, you can access it as soon as it is deposited every month. If we had vacation days that accrued, we would have to use those before starting an unemployment claim, but this way we have greater control of our money.   
You don't have to rely on promises.  
Everything our contractors offer is in writing and we defend those contracts to the fullest extent possible, when necessary. You can expect that everything that you receive in compensation for the labor investments you make will be laid out and predictable. Financial planning is incredibly important, especially for construction trades. Our contracts are tools that allow you to reliably control your financial situation and plan for even the worst of times with great confidence and predictability.
Electrician Resources
Please read the document at this link for information regarding the recent change in Oregon Electrical licensing law.   
http://www.bcd.oregon.gov/Continuing_Education/changes_ce_req_100112.pdf


Current Electrician Wage Rates
Additional Electrician Resources